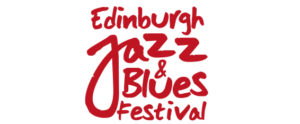 Edinburgh Jazz Festival was set up in 1978 by banjo-player and guitarist, Mike Hart. Mike's initial focus was on traditional jazz and a host of events taking place for free admission in pubs. By the mid-80's the Festival had added ticketed events, and had broadened its musical policy to encompass swing and mainstream jazz and occasionally some more modern groups.
A Princes Street parade was established, and free events in the Grassmarket and Princes Street Gardens. A blues weekend centred on the Caledonian Brewery in Slateford was added. The administration became professional and significant sponsorship, especially from brewery companies, helped the Festival to present many major international names from the worlds of classic and swing jazz. Amongst the regular visitors were Buddy Tate, Warren Vache, The Black Eagles Jazz Band and the Hot Antic Jazz Band.
By the mid-90's the social landscape of Edinburgh had changed. Music in pubs was much reduced and the Festival's artistic approach serviced a much wider audience. By now, Edinburgh Jazz And Blues Festival presented music from most jazz styles and attracted audiences of all ages to almost exclusively ticketed events. The Mardi Gras in the Grassmarket and Jazz On A Summers Day in Princes Street Gardens remained as free events.
From the Festival's commencement the artistic policy has been to concentrate on musical excellence (rather than the "star system") and to champion spontaneous creativity: music making on the spot in Edinburgh. These virtues have been developed in the 21st Century with the production of a wide range of new music, the establishment of the Edinburgh Jazz Festival Orchestra, and an on-going commitment to supporting Scottish musicians to realise creative ideas, and to link with international musicians. Edinburgh Jazz and Blues Festival has also grown its world outlook, presenting high quality musicians from all over the world.
The Festival is managed by a Board of Directors, chaired currently by Councillor Jason Rust. Fiona Alexander and Roger Spence are employed as Producers.
Edinburgh Jazz and Blues Festival
89 Giles Street, Edinburgh, EH6 6BZ
Phone: (44) 131 467 5200
https://www.edinburghjazzfestival.com/