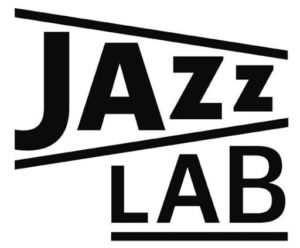 JazzLab is a unique initiative to bring Belgian jazz to a larger, appreciative audience. As an autonomous non-profit organisation, JazzLab stimulates every cultural centre and art centre in Flanders and the Brussels Region to organise jazz concerts in the best possible circumstances. We now have more than twenty loyal partners assisting in realising our mission of promoting Belgian jazz.
Every year the concert circuit set up by JazzLab offers its partners a series of 9 tours by Belgian jazz bands, totalling in more than 100 concerts every year. These concerts always take place in most favourable, expert sound and lighting conditions, with a grand piano. They are supported by a first-rate promotional and press campaign.
In selecting musicians and bands for these tours, we aim at giving young talent on the Belgian jazz scene the chance to play at large, professional venues. Every band that plays in the JazzLab circuit plays approximately 10-12 concerts before an attentive audience.
Maintaining these high standards for 25 years now, JazzLab has become the largest organisation that offers high-profile Belgian jazz concerts all over Flanders and in Brussels.
Since 2006 we are taking our mission across the national borders. In that year we started the exchange project JazzUnlimited together with our French partner Domaine Musiques. JazzUnlimited brought French bands to Belgian stages and vice versa. In order to generate maximum coverage for our young (and slightly older) Belgian jazz talent, we now are very happy to be part of the European jazzplayseurope network that takes this initiative one step further.
Contact:
Jazzlab
Louis Pasteurlaan 2
BE – 9000 Gent
info@jazzlab.be